Securing the Android apps on the mobile is more important than securing the mobile itself.
Because all our information is carried by Android apps on mobile, if you are looking for better help in this matter then we will surely help you.
The application lock method you're about to see in this article is completely different, providing an opportunity to act as a shield that others might not even guess at.
What is the best way to lock all Android apps?
We tried to select the best application and we saw many applications in the play store to lock apps on mobile.
The main reason we searched in the play store is that play star is the official website, so we decided to choose, so when we decided to choose, many types of applications appeared in front of our eyes.
However, all of them were designed with normal app lock capabilities, i.e. fingerprint, pad, number, etc.
Everyone looks at this and tries to open it by guessing easily, so when we choose a great application apart from this, a great application appeared before our eyes.
oops, app lock application performance is different!
Let's see how this application works, this application generates a password using the volume button on your phone, with which you can easily lock the applications on your phone.
For example, if someone tries to open the WhatsApp application on your phone, the display will turn black and the application won't open no matter what.
But, it unlocks only when you touch the password created with your volume button, no one can find out the working ability of this great application, so you can use it without any hesitation and protect your mobile applications from others.
play store details Of the volume button lock app
| | |
| --- | --- |
| Official Site | Play Store |
| Use Of The Application | Oops! AppLock with the volume button |
| Nowadays Installs | 5,000,000+ Downloads |
| App Size | 3.32MB |
| Offered By | Keybotivated |
| App Policy | https://fazuvpk.github.io/keybotivated/ |
| Website Of App | Visit |
| Contact | [email protected] |
| Address | VPK House, Nr. Govt. Hospital, PO Mattul South Kannur, Kerala PIN: 670302 |
| Released On | Nov 03, 2014 |
Volume keys are not just for changing volume. It is also for locking apps now.
Addictive tips, Lifehacker reviews the app as unique. "Hilariously brilliant and effective." – Android Authority.
Oops! application locker does not use any on-screen password ie. pin-based or pattern-based locking system.
Introducing Oops Applock ScreenLock: Your Ultimate Security Solution
Discover the cutting-edge security of Oops Applock ScreenLock, where your phone's safety is taken to the next level.
With a password created using your volume keys, such as the UP UP DOWN UP pattern, your privacy is in your hands, and we make it completely invisible.
Unparalleled Security with Applock ScreenLock
When it comes to screen locks, Applock ScreenLock stands out as the most secure option. Rest assured, your phone is under an impenetrable shield with Oops.
Unbreakable Protection with Oops Applock ScreenLock
Unlocking your phone becomes an impossible task for anyone, thanks to Oops Applock ScreenLock. Your device is virtually invincible, ensuring your personal data stays locked away from prying eyes.
Stealthy Security, Unnoticed
With Oops Applock ScreenLock, your phone remains discreetly locked. Its seamless design makes it practically invisible, keeping your privacy intact without anyone even realizing your phone is locked.
Elevate Your Locking Experience
Oops, ScreenLock offers a variety of styles to choose from, catering to your unique preferences and style. Find the perfect look for your phone's lock screen.
Applock: The Fort Knox of App Security
When it comes to securing your apps, Applock is the gold standard. Nobody will ever suspect that your apps are fortified with Oops Applock's advanced protection.
Simplicity Redefined
Using Applock is as easy as it gets. Effortlessly navigate through the user-friendly interface while enjoying top-notch security.
A Dash of Fun with Unrivaled Protection
Applock brings fun into the equation. It's not just about security; it's about enjoying a seamless, fun experience while keeping your data locked down.
Lock Anything and Everything
Applock can secure any application on your device, giving you the power to choose what's accessible and what's off-limits.
Personalize Your Lock Screen
With Oops Applock, you can customize the lock screen with different backgrounds for each locked app. The transparent and Black backgrounds give the illusion that your application is frozen, ensuring no one can peek.
A Touch of Deception with Custom Backgrounds
Amaze your friends with custom backgrounds through Oops Applock. Fool them into believing your phone is just as they left it, while you maintain ultimate security.
Upgrade your security game with Oops Applock ScreenLock – where innovation meets privacy. Your personal data deserves the best, and Oops delivers it seamlessly.
Tip: While choosing the custom background, make sure it matches your screen size to avoid the clarity of the image.
Similar Apps:
---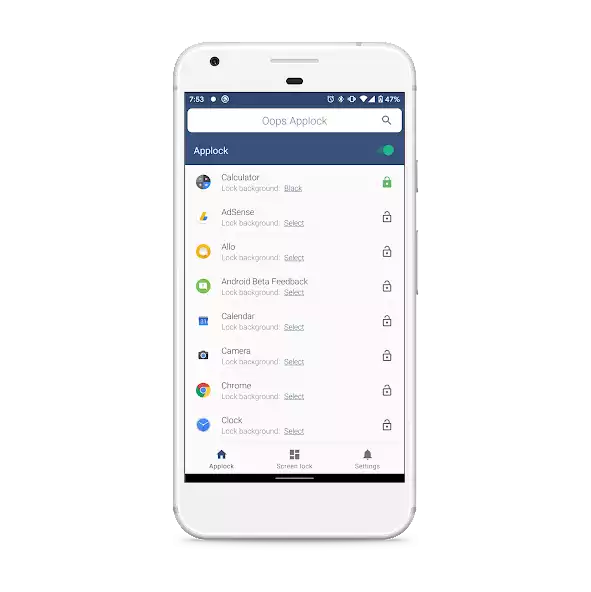 What is the difference in the functionality of this application?
The application can successfully hide all the applications on your phone from prying eyes.
No one can open the application that you lock, and even if they find out that they are locked, they can never guess what method they used to lock it, that's how great this application has been made.
How to download the volume button app lock?
The best way to download the application is to go directly to the play store and download it honestly, from there you will get updates from time to time.
Not only that, it's used by millions, you'll also get a chance to read comments there, so keep an eye on the site.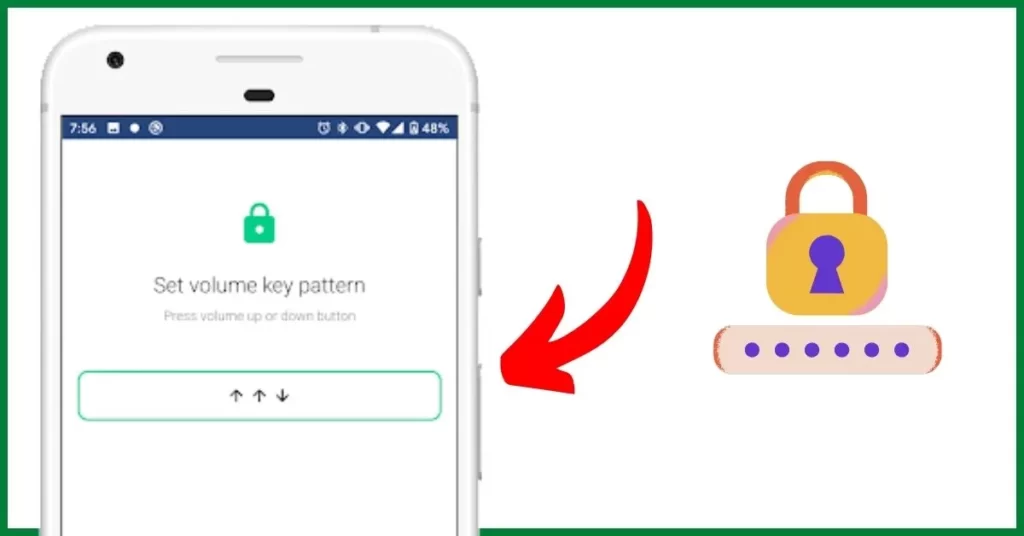 my word
In today's age mobiles carry all the important information about a person, money transfer, data transfer, SMS transfer, and photo video transfer all happen through a mobile application so you need to pay more attention to protect them.
We are here to discuss and help you with this website article to have a better chance of shielding it than normal means and we ask for your continued support.